On-Campus Programs
Immerse Yourself in Executive Education at McGill's Stunning Campus
On-Campus Executive Learning
Ignite Your Growth in McGill's Enriching Campus Experience
Embark on a transformative journey with our on-campus programs, designed to immerse you in an inspiring and collaborative learning environment. McGill's picturesque campus offers the perfect backdrop to engage with top faculty and industry experts, fostering connections and sparking innovation.
Delve into a diverse array of on-campus courses tailored to address today's dynamic business landscape. Explore vital skills such as communication, teamwork, and cutting-edge strategies for success. Experience the unique blend of McGill's academic excellence and captivating campus setting as you unlock your full potential.
Custom On-Campus Programs
Image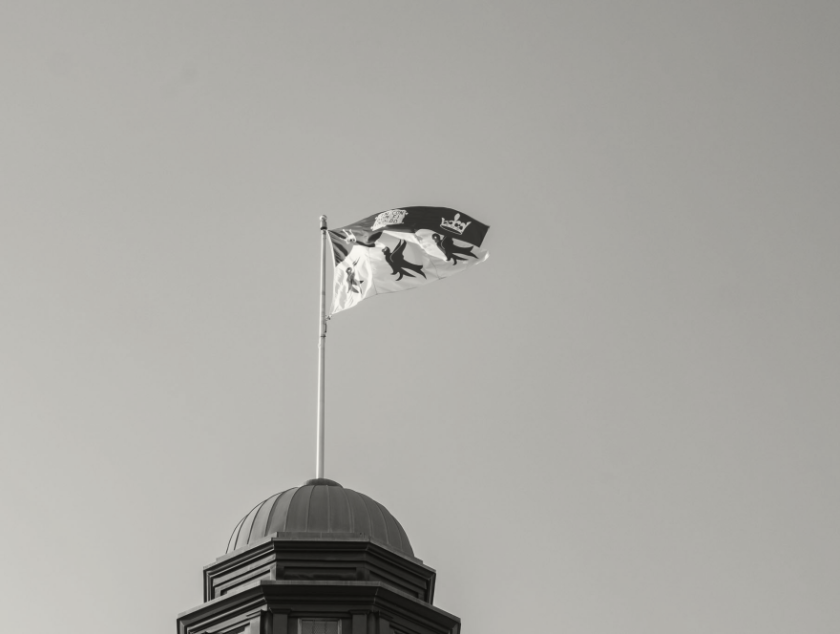 Why Experience McGill's On-Campus Programs?
Designed to Inspire: Dive into our immersive, action-oriented learning approach, ensuring that objectives are attainable and presented frameworks seamlessly integrate into your work or life. Amidst McGill's beautiful campus, experience a world designed to inspire.
Crafted to Connect: Foster peer-to-peer collaboration and knowledge-sharing, enabling a multitude of perspectives, deeper comprehension, and robust connections within your professional network. McGill's dynamic campus setting is tailored to engage.
Designed for Your Growth: Set personalized goals and monitor your progress as you accelerate your professional development journey. Experience McGill's on-campus programs, thoughtfully designed with your aspirations in mind.
The professors of the Mini-MBA bring so much strength to this program. Their passion is contagious and they put in the effort to keep the courses relevant and current. The program helped me bridge the gap by acquiring high-value industry skills, building connections and friendships, and prepared me for real-world challenges.
Participant in Advanced Management Course (AMC) – Online
We partnered with McGill University to deliver a Leadership Academy and while we delivered part of the program face to face, we had to quickly adapt to a new normal in offering training. McGill has exceeded our expectations in converting face-to-face training to a virtual delivery method.
Custom Training Program, Leadership Academy
I found this course incredibly valuable. If you are in a position of leadership and find yourself sometimes mystified in budget meetings, you need to take this course. I feel much more confident going into my next board meeting.
Participant in Accounting and Finance for Non-Financial Mangers – Online
What do I receive upon completion of a seminar?

Following the completion of a seminar, you will receive a digital Certificate of Completion stating your name, the seminar title, and date—an important distinction and impressive addition to your CV, LinkedIn profile, and more. A physical copy of the certificate can also be mailed to you upon request.

The McGill Executive Institute offers special recognition in the form of an additional certificate when you complete any of our Comprehensive Programs, such as the Mini-MBA Series.
What technical requirements do I need to complete a program On-Campus?

To complete our On-Campus seminars, you will need a laptop. High-speed internet is available for all participants. You will be supplied with a notebook upon arrival.
How do I register for a seminar?

You can register for our programs Online. On the program page, click "Add to Cart" next to the dates desired, and then enter the required information. At the "Payment Method" section, you can pay directly by credit card or by various other payment methods. If you need assistance with registering, please email us at executive@mcgill.ca.
Can the McGill Executive Institute offer customized in-person training for my company?

Absolutely. McGill's Executive Institute specializes in providing bespoke learning experiences to organizations and teams. Collaborate with our team to design impactful, in-person programs that address your unique talent requirements, whether on McGill's stunning campus or at a location that best suits your company. Learn more about our Custom Solutions, or contact us to get started.
Which hotels are closest to the McGill Executive Institute?

Montreal has many downtown hotels located within walking distance from the McGill Executive Institute, please click here for an updated list. Always be sure to mention the McGill Executive Institute when making your reservations.
Is there a dress code?

Our participants tend to dress business casual. We do recommend, however, that you dress in layers, as not everyone feels comfortable at the same room temperature.
Where is the McGill Executive Institute located?

McGill Executive Institute
Bronfman Bulding | Desautels Faculty of Management | McGill University
1001 Sherbrooke Street West, 6th Floor
Montreal, Quebec Canada H3A 1G5
T 514 398 3970 or toll free 1 888 419 0707
E executive@mcgill.ca
F 514 398 7443



The McGill campus is set among beautifully landscaped courtyards at the foot of Mount Royal with easy access to transportation, shopping, and a lively business environment. Our facilities offer state-of-the-art classrooms, breakout room areas and an executive lounge.

If you are arriving by Metro (subway), we are located closest to the Peel metro station; exit by Peel Street and walk up the hill one block until you get to Sherbrooke Street. Our offices will be on your right at 1001 Sherbrooke Street West, located on the 6th floor.